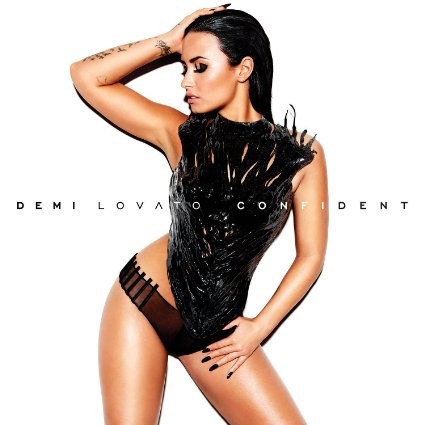 Lirik "Cool For The Summer" dari Demi Lovato ini dipublikasikan pada tanggal 18 October 2015 oleh admin dalam katalog Lagu Barat. Lagu ini diciptakan oleh Demi Lovato, Max Martin, Savan Kotecha, Alexander Kronlund, Ali Payami dan ada di dalam album Confident yang didistribusikan oleh label Hollywood, Island. Berikut cuplikan teks lagunya "If it's right / I can keep a secret, can …". Single lainnya dari Demi Lovato diantaranya ng, ts, njamin, ngs, dan oken Arrow.
---
Lirik Lagu Cool For The Summer
Tell me what you want
What you like
It's okay
I'm a little curious, too
Tell me if it's wrong
If it's right
I don't care
I can keep a secret, can you?
Got my mind on your body and your body on my mind
Got a taste for the cherry, I just need to take a bite
Don't tell your mother
Kiss one another
Die for each other
We're cool for the summer
(Ha)
Ooh, ooh
Take me down into your paradise
Don't be scared 'cause I'm your body type
Just something that we wanna try
'Cause you and I
We're cool for the summer
Tell me if I won
If I did
What's my prize?
I just wanna play with you, too
Even if they judge
Fuck it
I'll do the time
I just wanna have some fun with you
Got my mind on your body and your body on my mind
Got a taste for the cherry, I just need to take a bite
Don't tell your mother
Kiss one another
Die for each other
We're cool for the summer
(Ha)
Ooh, ooh
Take me down into your paradise
Don't be scared 'cause I'm your body type
Just something that we wanna try
'Cause you and I
We're cool for the summer
(Ha)
We're cool for the summer
We're cool for the summer
Shh… don't tell your mother
Got my mind on your body and your body on my mind
Got a taste for the cherry, I just need to take a bite
(Take me down) Take me down into your paradise
(Don't be scared)Don't be scared 'cause I'm your body type
Just something that we wanna try (wanna try)
'Cause you and I (you and I)
We're cool for the summer
(Take me down) We're cool for the summer
(Don't be scared) 'Cause I'm your body type
Just something that we wanna try
'Cause you and I (you and I)
We're cool for the summer
(Ha)
Ooh
We're cool for the summer
---
Download Lirik Lagu
Download teks lagu di atas langsung ke PC / HP kamu (format PDF) dengan cara mengklik tombol PDF berikut ini: