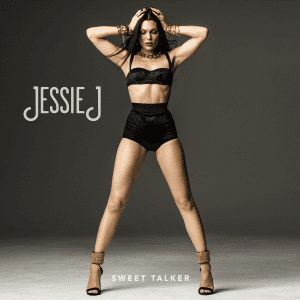 Lirik "Your Loss I'm Found" dari Jessie J ini dipublikasikan pada tanggal 21 October 2014 (7 tahun yang lalu).
Lagu ini ada di dalam album Sweet Talker.
Berikut cuplikan syair nyanyian / teks dari lagunya: " What I'm feeling, yeah / I was yours, you let me go / Is this love, can you tell me? / Stop turning me down / I won't be around / Your loss I'm found I gave my all / And no matter what, / You won't turn me down / Your loss I'm found How can I be your".
Single lainnya dari Jessie J di antaranya Flashlight, Bang Bang (with Ariana Grande & Nicki Minaj), Strip, You Don't Really Know Me, dan Price Tag.
Lirik Lagu Your Loss I'm Found
Where did we go?
Put your hand down
I'm scared to know
What I'm feeling, yeah
Say "Yes" or "No"
Do I give up and just let go
Or keep on dreaming? yeah

What is this?
I was yours, you let me go
Are you bored?
Is this love, can you tell me?
I've had enough
Oh, so tell me

How can I be your lover?
Stars ain't made to shine under clouds
Stop turning me down
One day when you discover,
How bright I try to love you now
I won't be around
It's too late
Your loss I'm found

I gave my all
Guess you knew all along
I would fall
For your teasing, why?
And no matter what,
I won't go back to who I was
And watch you will be there, oh, no

I'll tell you
Why I can't be your lover?
I'm too bright to shine under clouds
You won't turn me down
One day when you discover
How bright I try to love you now
I won't be around
Too late
Your loss I'm found

How can I be your lover?
Stars ain't made to shine under clouds
Stop turning me down
One day when you discover
How bright I try to love you now
I won't be around
Too late
Your loss I'm found

It's too late, too late,
Your loss I'm found
Penutup