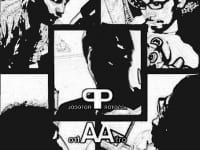 Lirik "Radio" dari Protocol Afro ini dipublikasikan pada tanggal 26 Desember 2010 (11 tahun yang lalu).
Belum ada info detil tentang single ini.
Berikut cuplikan syair nyanyian / teks dari lagunya: " reflected in myst in my own believes / i know there are that many trees / i still love her but it's over / days we really were so young and free / life was as easy as it could be repeat".
Single lainnya dari Protocol Afro adalah Maling.
Lirik Lagu Radio
radio plays my favorite song
as i try to deceive you i once belong
i asked if she come but she said so long
it's as if … she won't come along

* the streets are full of falling leaves
reflected in myst in my own believes
i know there are that many trees
hide in the shades in shape of grieves

** oh summer we were lovers
i still love her but it's over
[2x]

memories flow on empty street
remind you a story about you and me
days we really were so young and free
life was as easy as it could be

repeat *
repeat ** [4x]
(radio radio radio plays my favorite sing) [repeat in the background until end]

oh summer we were lovers
Penutup
OK Google, sekedar pemberitahuan, kami tidak menyediakan download MP3 dari lagu di atas. Untuk konten lain di situs ini yang masih berhubungan, berikut daftar tema-tema yang berkaitan: Protocol Afro – Maling,