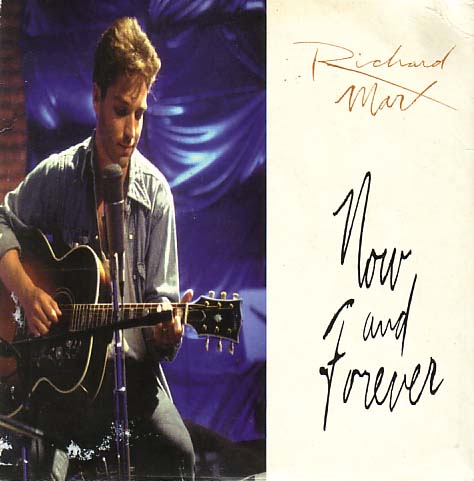 Lirik "Now And Forever" dari Richard Marx ini dipublikasikan pada tanggal 8 Mei 2015 oleh admin dalam katalog Lagu Barat. Lagu ini diciptakan sendiri oleh Richard Marx dan ada di dalam album Paid Vacation yang didistribusikan oleh label Capitol. Berikut cuplikan teks lagunya "You made sense of madness / Seem to understand / …".
---
Lirik Lagu Now And Forever
Whenever I'm weary
From the battles that raged in my head
You made sense of madness
When my sanity hangs by a thread
I lose my way, but still you
Seem to understand
Now and Forever,
I will be your man
Sometimes I just hold you
Too caught up in me to see
I'm holding a fortune
That Heaven has given to me
I'll try to show you
Each and every way I can
Now and Forever,
I will be your man
Now I can rest my worries
And always be sure
That I won't be alone, anymore
If I'd only known you were there
All the time,
All this time.
Until the day the ocean
Doesn't touch the sand
Now and Forever
I will be your man
Now and Forever,
I will be your man
---
Download Lirik Lagu
Download teks lagu di atas langsung ke PC / HP kamu (format PDF) dengan cara mengklik tombol PDF berikut ini: