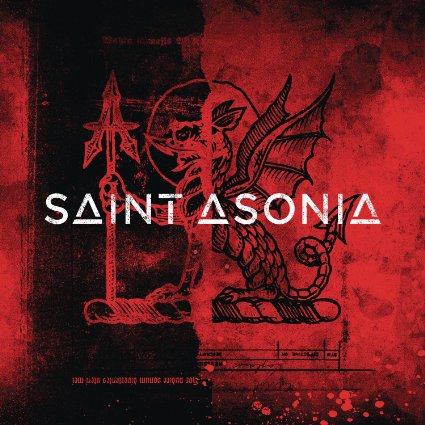 Lirik "Blow Me Wide Open" dari Saint Asonia ini dipublikasikan pada tanggal 7 Agustus 2015 oleh admin dalam katalog Lagu Barat. Lagu ini diciptakan sendiri oleh Saint Asonia dan ada di dalam album Saint Asonia yang didistribusikan oleh label RCA. Berikut cuplikan teks lagunya "Well, that's it; move how you do / Another bone …". Single lainnya dari Saint Asonia diantaranya dan Better Place.
---
Lirik Lagu Blow Me Wide Open
You've got a face to kill for
Another play, you even the score
Another nail, scratch the headboard
Do you remember me?
Well, that's it; move how you do
Another empty space that fills you
Another bone to chill through
Why do you wanna be
Forgettable and so replaceable?
I'm not ready to go
You've just started your show
And there's too many words we've left unspoken
Now that I've played your game
I won't be the same
I make my move and you blow me wide open
Blow me wide open
I've got no time to waste on this
Watch the smile fall from your lips
Another good one that you missed
Do you remember me?
Somehow, you're pulling me in
Hiding me under your skin
So many times I've been
I guess I'll always be
Forgettable and so invisible
I'm not ready to go
You've just started your show
And there's too many words we've left unspoken
Now that I've played your game
I won't be the same
I make my move and you blow me wide open
No matter what you do
Something is watching you
It used to be something new
But I'm getting used to it
And you blow me wide open
I'm not ready to go
You've just started your show
And there's too many words we've left unspoken
Now that I've played your game
I won't be the same
I make my move and you blow me wide open
Blow me wide open
And you blow me wide open
---
Download Lirik Lagu
Download teks lagu di atas langsung ke PC / HP kamu (format PDF) dengan cara mengklik tombol PDF berikut ini: