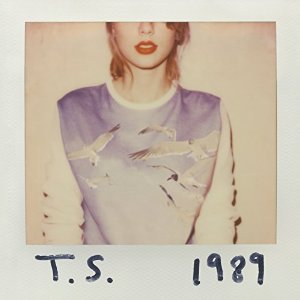 Lirik "I Wish You Would" dari Taylor Swift ini dipublikasikan pada tanggal 27 October 2014 (7 tahun yang lalu).
Lagu ini ada di dalam album 1989.
Berikut cuplikan syair nyanyian / teks dari lagunya: " You're thinking that I hate you now / Guess you still don't know what I never said I Wish You Would come back / Headlights pass, the window pane, I think of you / I Wish You know that I never forget you as long as I'm living / I wish you know that I miss too much to be mad".
Single lainnya dari Taylor Swift di antaranya Dancing With Our Hands Tied, Dress, This Is Why We Can't Have Nice Things, Call It What You Want, dan New Year's Day.
Lirik Lagu I Wish You Would
It's 2 am, in your car
Windows down, they pass my street, the memories start
You say it's in the past, just straight ahead
You're thinking that I hate you now
Guess you still don't know what I never said

I Wish You Would come back
Wish I never had hung up the phone like I did
I Wish You know that I never forget you as long as I'm living
Wish you were right here, right now, it's all good, I wish you well

It's 2 am, in my room
Headlights pass, the window pane, I think of you
Where could be love? in a street line down
If you wanna run and hide then it makes you turn right back around

I Wish You Would come back
Wish I never had hung up the phone like I did
I Wish You know that I never forget you as long as I'm living
Wish you were right here, right now, it's all good, I wish you well

I wish you we could go back
And remember what we were fighting for
I wish you know that I miss too much to be mad anymore
Wish you were right here, right now, it's all good, I wish you well

I I I
I wish, I wish
I I I
I wish, I wish

You always knew how unleash my buttons
You give everything you're lacking
This mad mad love makes you come running
Stand back where you stood

I Wish You Would
I Wish You Would

I Wish You Would
I Wish You Would

I wish, I wish

2am here we are
See your face, hear my voice in the dark
Where could be love
In a street line down
Guess you wanna run and hide but it made us turn right back around

I Wish You Would come back
Wish I never had hung up the phone like I did
I Wish You know that I never forget you as long as I'm living
Wish you were right here, right now, it's all good, I wish you well

I Wish You Would come back
Wish I never had hung up the phone like I did
I Wish You know that I never forget you as long as I'm living
Wish you were right here, right now, it's all good, I wish you well

I wish you we could go back
And remember what we were fighting for
I wish you know that I miss too much to be mad anymore
Wish you were right here, right now, it's all good, I wish you well

You always knew how unleash my buttons
You give everything you're lacking
This mad mad love makes you come running
Stand back where you stood

I Wish You Would
I Wish You Would

I Wish You Would
I Wish You Would

I I I
I wish, I wish
I I I
I wish, I wish
I Wish You Would
Penutup