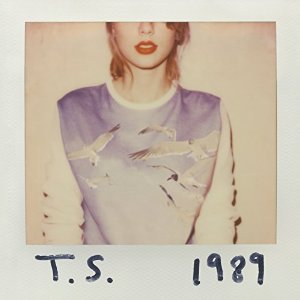 Lirik "New Romantics" dari Taylor Swift ini dipublikasikan pada tanggal 25 October 2014 (7 tahun yang lalu).
Lagu ini ada di dalam album 1989.
Berikut cuplikan syair nyanyian / teks dari lagunya: " We're oh so tired of everything / Trust me mine is better / But we know exactly what we're doing / Honey life is just a classroom Cause baby I could feel the castle / But every night feels just like a dream / We are too busy dancing / The best people in life for free We're all".
Single lainnya dari Taylor Swift di antaranya Dancing With Our Hands Tied, Dress, This Is Why We Can't Have Nice Things, Call It What You Want, dan New Year's Day.
Lirik Lagu New Romantics
We're all bored
We're oh so tired of everything
We wait for trains that just aren't coming
We show off our different scarlet letters
Trust me mine is better
We're so young that we're on the run to ruin
We play dumb
But we know exactly what we're doing
We cry tears
Of mascara in the bathroom
Honey life is just a classroom

Cause baby I could feel the castle
And I love it fix it's ruining me
And every day it's like battle
But every night feels just like a dream
Baby we're the new romantics
Come on, come on along with me
Heart break is the national anthem
We sing it properly
We are too busy dancing
To get knocked off our feet
Baby we're the new romantics
The best people in life for free

We're all here
The light and noise are blinding
We hang back
It's all in the time
It's vulgar, you can't see in my face
But I'm about to play my ace
We need love, but all we want is danger
We team up and switch up sides like a record changer
The room lurks, are terrible and cruel
Buy honey most of them are true

Cause baby I could feel the castle
And I love it fix it's ruining me
And every day it's like battle
But every night feels just like a dream
Baby we're the new romantics
Come on, come on along with me
Heart break is the national anthem
We sing it properly
We are too busy dancing
To get knocked off our feet
Baby we're the new romantics
The best people in life for free

So come on, come on along with me
The best people in life for free

Please take my hand
And please take me dancing
And please leave me stranded it's so romantic

Cause baby I could feel the castle
And I love it fix it's ruining me
And every day it's like battle
But every night feels just like a dream

Cause baby I could feel the castle
And I love it fix it's ruining me
And every day it's like battle
But every night feels just like a dream
Baby we're the new romantics
Come on, come on along with me
Heart break is the national anthem
We sing it properly
We are too busy dancing
To get knocked off our feet
Baby we're the new romantics
The best people in life for free
Penutup