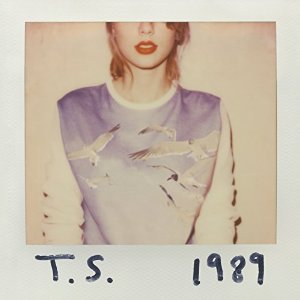 Lirik "Out Of The Woods" dari Taylor Swift ini dipublikasikan pada tanggal 28 October 2014 (7 tahun yang lalu).
Lagu ini ada di dalam album 1989.
Berikut cuplikan syair nyanyian / teks dari lagunya: " You took a Polaroid of us / Are we out of the woods yet? / Are we out of the woods yet? / In the clear yet? / Then fall back together (back together) / To move the furniture so we could dance, / Two paper airplanes flying, flying, flying / Remember when we couldn't take the".
Single lainnya dari Taylor Swift di antaranya Dancing With Our Hands Tied, Dress, This Is Why We Can't Have Nice Things, Call It What You Want, dan New Year's Day.
Lirik Lagu Out Of The Woods
Looking at it now
It all seems so simple
We were lying on your couch
I remember
You took a Polaroid of us
Then discovered (then discovered)
The rest of the world was black and white
But we were in screaming color
And I remember thinking…

[Chorus 2x:]
Are we out of the woods yet?
Are we out of the woods yet?
Are we out of the woods yet?
Are we out of the woods?
Are we in the clear yet?
Are we in the clear yet?
Are we in the clear yet?
In the clear yet?
Good

Are we out of the woods?

Looking at it now
Last December (last December)
We were built to fall apart
Then fall back together (back together)
Your necklace hanging from my neck
The night we couldn't quite forget
When we decided (we decided)
To move the furniture so we could dance,
Baby, like we stood a chance
Two paper airplanes flying, flying, flying
And I remember thinkin'

[Chorus 2x]

(Are we out of the woods?!)

Remember when you hit the brakes too soon?
Twenty stitches in the hospital room
When you started cryin', baby, I did, too
But when the sun came up, I was lookin' at you
Remember when we couldn't take the heat
I walked out and said, "I'm settin' you free,"
But the monsters turned out to be just trees
And when the sun came up, you were lookin' at me
You were lookin' at me
You were lookin' at me,
I remember, oh, I remember

[Chorus 4x]
Penutup