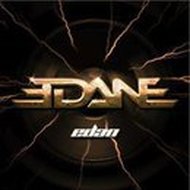 Lirik "Living Dead" dari Edane ini dipublikasikan pada tanggal 29 Desember 2010 (11 tahun yang lalu).
Lagu ini ada di dalam album Edan.
Berikut cuplikan syair nyanyian / teks dari lagunya: " everytime you walk through shadow light, you're right / now i know all the choice is yours repeat reff love your soul, trust".
Single lainnya dari Edane di antaranya What You're Gonna Say, Tell Me Why, Comin' Down, Best Of Me, dan Jadi Beken.
Lirik Lagu Living Dead
everytime you walk through shadow light, you're right
every time you breath another life, you're right
now i know all the choice is yours

reff:
we're the living dead, you're the living dead
i'm the living dead, we're the living dead

every diamond casts an open light, you're right
everytime you walk through shadow light, you're right
now i know all the choice is yours

repeat reff

love your soul, trust yourself
kill yourself, love your soul

give up yourself again [3x]

we are the living dead [2x]
Penutup
OK Google, sekedar pemberitahuan, kami tidak menyediakan download MP3 dari lagu di atas. Untuk konten lain di situs ini yang masih berhubungan, berikut daftar tema-tema yang berkaitan: Edane – Best Of Me, Edane – Comin' Down,