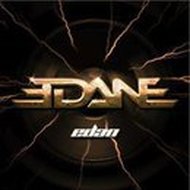 Lirik "Best Of Me" dari Edane ini dipublikasikan pada tanggal 25 Desember 2010 (11 tahun yang lalu).
Lagu ini ada di dalam album Edan.
Berikut cuplikan syair nyanyian / teks dari lagunya: " don't you care that your heart will loose its grasp for reality / do you cry for yourself in the darkness of apathy / new sun will rise through the cracks in the darkness ... [?] / you thought the slice you made without regret would cut out all of the best in".
Single lainnya dari Edane di antaranya What You're Gonna Say, Tell Me Why, Comin' Down, Living Dead, dan Jadi Beken.
Lirik Lagu Best Of Me
hey you got to take on the tide if you will if you want all the best of me
got to shake out the pride if you dare if you want all the best of me
got to choke on the strife if you can if you want all the best of me
got to take on the life if you tend if you should want the best

reff:
don't you care that your heart will loose its grasp for reality
do you cry for yourself in the darkness of apathy
new sun will rise through the cracks in the darkness … [?]
though i may fall alone (i know) they will feel my clarity
why destroy, why

you thought the price and a blood you put down could buy all of the of me
you thought the slice you made without regret would cut out all of the best in me
you sought to pry through my armor and light to get to what is best in me
you ought to cry through your anchor and lust to get to what is best

repeat reff

they lie, you lie, and the others all had to lie
they lie, you lie, and the others all had to die
don't wanna feel dead when i know i'm just playing dead, is it a crime
don't wanna feel dead when i know i'm just playing dead
there's gonna be only i, there's gonna be only i
there'll be only one, there'll be only one
Penutup