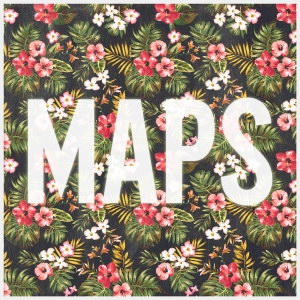 Lirik "MAPS" dari Maroon 5 ini dipublikasikan pada tanggal 3 November 2014 oleh admin dalam katalog Lagu Barat. Lagu ini masih berupa single. Berikut cuplikan teks lagunya "I'm searching for a song tonight / We drew a …". Single lainnya dari Maroon 5 diantaranya 11; Bad Liar, Daddy Yankee – Despacito [Remix] (feat. Justin Bieber), 11; Rockabye (feat. Sean Paul & Anne-Marie), 8211; Someday (feat. Meghan Trainor), dan 8211; Nobody But Me (feat. Black Thought).
Lirik Lagu MAPS
I miss the taste of a sweeter life
I miss the conversation
I'm searching for a song tonight
I'm changing all of the stations
I like to think that we had it all
We drew a map to a better place
But on that road I took a fall
Oh baby why did you run away?
I was there for you
In your darkest times
I was there for you
In your darkest nights
But I wonder where were you?
When I was at my worst
Down on my knees
And you said you had my back
So I wonder where were you?
When all the roads you took came back to me
So I'm following the map that leads to you
The map that leads to you
Ain't nothing I can do
The map that leads to you
Following, following, following to you
The map that leads to you
Ain't nothing I can do
The map that leads to you
Following, following, following
I hear your voice in my sleep at night
Hard to resist temptation
'Cause something strange has come over me
And now I can't get over you
No, I just can't get over you
I was there for you
In your darkest times
I was there for you
In your darkest nights
But I wonder where were you?
When I was at my worst
Down on my knees
And you said you had my back
So I wonder where were you?
When all the roads you took came back to me
So I'm following the map that leads to you
The map that leads to you
Ain't nothing I can do
The map that leads to you
Following, following, following to you
The map that leads to you
Ain't nothing I can do
The map that leads to you
Oh oh oh
Oh oh oh
Yeah yeah yeah
Oh oh oh
Oh, I was there for you
Oh, in your darkest time
Oh, I was there for you
Oh, in your darkest nights
Oh, I was there for you
Oh, in your darkest time
Oh, I was there for you
Oh, in your darkest nights
But I wonder where were you?
When I was at my worst
Down on my kneeshjg
And you said you had my back
So I wonder where were you?
When all the roads you took came back to me
So I'm following the map that leads to you
The map that leads to you
Ain't nothing I can do
The map that leads to you
Following, following, following to you
The map that leads to you
Ain't nothing I can do
The map that leads to you
Following, following, following
---
Download Lirik Lagu
Download teks lagu di atas langsung ke PC / HP kamu (format PDF) dengan cara mengklik tombol PDF berikut ini: