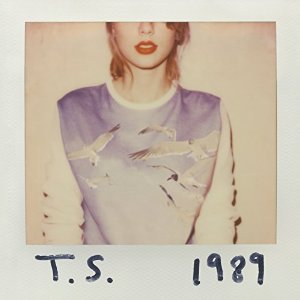 Lirik "Blank Space" dari Taylor Swift ini dipublikasikan pada tanggal 28 October 2014 oleh admin dalam katalog Lagu Barat. Lagu ini diciptakan oleh Taylor Swift, Max Martin, Shellback dan ada di dalam album 1989 yang didistribusikan oleh label Big Machine. Berikut cuplikan teks lagunya "You look like my next mistake / And I know …". Single lainnya dari Taylor Swift diantaranya Bad Liar, dy Yankee – Despacito [Remix] (feat. Justin Bieber), Rockabye (feat. Sean Paul & Anne-Marie), ; Someday (feat. Meghan Trainor), dan ; Nobody But Me (feat. Black Thought).
Lirik Lagu Blank Space
Nice to meet you, where you been?
I could show you incredible things
Magic, madness, heaven sin
Saw you there and I thought
Oh my God, look at that face
You look like my next mistake
Love's a game, want to play?
New money, suit & tie
I can read you like a magazine
Ain't it funny, rumors, lie
And I know you heard about me
So hey, let's be friends
I'm dying to see how this one ends
Grab your passport and my hand
I can make the bad guys good for a weekend
So it's gonna be forever
Or it's gonna go down in flames
You can tell me when it's over
If the high was worth the pain
Got a long list of ex-lovers
They'll tell you I'm insane
Cause you know I love the players
And you love the game
Cause we're young and we're reckless
We'll take this way too far
It'll leave you breathless
Or with a nasty scar
Got a long list of ex-lovers
They'll tell you I'm insane
But I've got a blank space baby
And I'll write your name
Cherry lips, crystal skies
I could show you incredible things
Stolen kisses, pretty lies
You're the King baby I'm your Queen
Find out what you want
Be that girl for a month
Wait the worst is yet to come, oh no
Screaming, crying, perfect storm
I can make all the tables turn
Rose gardens filled with thorns
Keep you second guessing like
"Oh my God, who is she?"
I get drunk on jealousy
But you'll come back each time you leave
Cause darling I'm a nightmare dressed like a daydream
So it's gonna be forever
Or it's gonna go down in flames
You can tell me when it's over
If the high was worth the pain
Got a long list of ex-lovers
They'll tell you I'm insane
Cause you know I love the players
And you love the game
Cause we're young and we're reckless
We'll take this way too far
It'll leave you breathless
Or with a nasty scar
Got a long list of ex-lovers
They'll tell you I'm insane
But I've got a blank space baby
And I'll write your name
Boys only want love if it's torture
Don't say I didn't say I didn't warn ya
Boys only want love if it's torture
Don't say I didn't say I didn't warn ya
So it's gonna be forever
Or it's gonna go down in flames
You can tell me when it's over
If the high was worth the pain
Got a long list of ex-lovers
They'll tell you I'm insane
Cause you know I love the players
And you love the game
Cause we're young and we're reckless
We'll take this way too far
It'll leave you breathless
Or with a nasty scar
Got a long list of ex-lovers
They'll tell you I'm insane
But I've got a blank space baby
And I'll write your name
---
Download Lirik Lagu
Download teks lagu di atas langsung ke PC / HP kamu (format PDF) dengan cara mengklik tombol PDF berikut ini: