Lirik Pee Wee Gaskins - Summer Thrill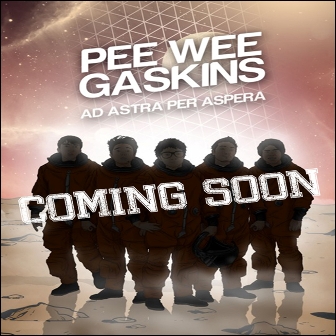 Lirik "Summer Thrill" dari Pee Wee Gaskins ini dipublikasikan pada tanggal 11 November 2010 oleh admin. Lagu ini masih berupa single.
Lirik Lagu Summer Thrill
Good morning now its time to shine
It's nice to see that you've been here for a while
What can I do to make you mine ?
And now the worst is over
And he's forgotten got over
It's been a week he's not sober
The moment I took your hand and You took
Amazingly cute
Tell me what's inside you
So that I can get to you
Last week she said 'Im still with him'
I'll kiss you girl and
We will never be two lonely hearts
And life is okay
Last week she said 'Im still with him'
I'll kiss you girl and
We will never be two lonely hearts
And life is okay
So tell me am I really floating high
Or gravity gave me up on me
So I can get to you
So I can get to you
So let me follow thru
And now the worst is over
And he's forgotten got over
It's been a week he's not sober
The moment I took your hand and You took
Amazingly cute
Tell me what's inside you
So that I can get to you
Last week she said 'Im still with him'
I'll kiss you girl and
We will never be two lonely hearts
And life is okay
Last week she said 'Im still with him'
I'll kiss you girl and
We will never be two lonely hearts
And life is okay
Stay with me
So stay with me
Download Lirik Lagu
Download teks lagu di atas langsung ke PC / HP kamu (format PDF) dengan cara mengklik tombol PDF berikut ini: