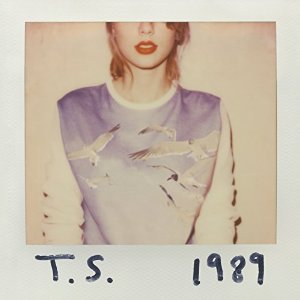 Lirik "I Know Places" dari Taylor Swift ini dipublikasikan pada tanggal 25 October 2014 (7 tahun yang lalu).
Lagu ini ada di dalam album 1989.
Berikut cuplikan syair nyanyian / teks dari lagunya: " See the vulture circling in dark cloud / Love's a fragile little flame, it could burn out / It could burn out / Let them say what they want, we won't hear it / Cause I, I know places we can hide, I know places / They are the hunters, we are the".
Single lainnya dari Taylor Swift di antaranya Dancing With Our Hands Tied, Dress, This Is Why We Can't Have Nice Things, Call It What You Want, dan New Year's Day.
Lirik Lagu I Know Places
You stand with a hand on my waist line
Good to see that we're out in blank side
I can hear them whisper as we pass by
It's a bad sign, bad sign
Something happens when everybody finds out
See the vulture circling in dark cloud
Love's a fragile little flame, it could burn out
It could burn out
Cause they got the cages, they got the boxes
And guns, they are the hunters, we are the foxes
And we run

Baby I know places we won't be found and they'll be chasing our trace tryin' to track us down
Cause I, I know places we can hide, I know places

Lights flash on the run for the fences
Let them say what they want, we won't hear it
Lose sleep, swing ship, all the damn time, not this time
Just grab my hand and don't ever drop it
My love, they are the hunters, we are the foxes
And we run

Baby I know places we won't be found and they'll be chasing our trace tryin' to track us down
Cause I, I know places we can hide, I know places
They are the hunters, we are the foxes
And we run
Just grab my hand and don't ever drop it
My love

Baby I know places we won't be found and they'll be chasing our trace tryin' to track us down
Cause I, I know places we can hide, I know places

They take their shots, we're bulletproof
I know places
And you know for me it's always you
I know places
And you're dead at night, your eyes so grey
I know places
And I know for you it's always me
I know places
Penutup