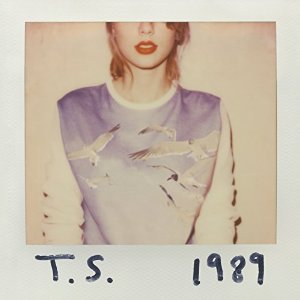 Lirik "Clean" dari Taylor Swift ini dipublikasikan pada tanggal 25 October 2014 (7 tahun yang lalu).
Lagu ini ada di dalam album 1989.
Berikut cuplikan syair nyanyian / teks dari lagunya: " That's when I could finally breathe / Let the flood carry away all my pictures of you / I think I am finally clean / Now that I'm clean I'm never gonna risk it / When the flowers that we'd grown together died of thirst Rain came pouring down when I was".
Single lainnya dari Taylor Swift di antaranya Dancing With Our Hands Tied, Dress, This Is Why We Can't Have Nice Things, Call It What You Want, dan New Year's Day.
Lirik Lagu Clean
The drive was the fairy worst
When the flowers that we'd grown together died of thirst
It was months, and months of back and forth
You're still all over me like I wine-stained dress I can't wear anymore
On my head, as I lost the war, and the sky turn black like a perfect storm

Rain came pouring down when I was drowning
That's when I could finally breathe
And that morning, gone was any trace of you, I think I am finally clean

There was nothing left to do
And the butterflies turned to dust they covered my whole room
So I punched a hole in the roof
Let the flood carry away all my pictures of you
The water filled my lungs, I screamed so loud but no one heard a thing

Rain came pouring down when I was drowning
That's when I could finally breathe
And that morning, gone was any trace of you, I think I am finally clean
I think I am finally clean
Said, I think I am finally clean

10 months sober, I must admit
Just because you're clean don't mean you miss it
10 months older I won't give in
Now that I'm clean I'm never gonna risk it
The drive was the fairy worst
When the flowers that we'd grown together died of thirst

Rain came pouring down when I was drowning
That's when I could finally breathe
And that morning, gone was any trace of you, I think I am finally clean
Rain came pouring down when I was drowning
That's when I could finally breathe
And that morning, gone was any trace of you, I think I am finally clean
Penutup