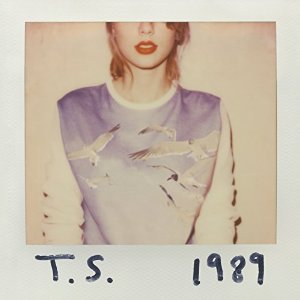 Lirik "This Love" dari Taylor Swift ini dipublikasikan pada tanggal 25 October 2014 (7 tahun yang lalu).
Lagu ini ada di dalam album 1989.
Berikut cuplikan syair nyanyian / teks dari lagunya: " Hard tell, come and brought you in / And like a ghost, on and on, on and on / I never dreamed of this This love is good / This love is bad / This love is a life back from the dead / And this love came back to me Tossing, turning, struggle through the night for someone".
Single lainnya dari Taylor Swift di antaranya Dancing With Our Hands Tied, Dress, This Is Why We Can't Have Nice Things, Call It What You Want, dan New Year's Day.
Lirik Lagu This Love
Clear blue water
Hard tell, come and brought you in
And like a ghost, on and on, on and on
And I will, scars grow darker, currents swept you out again
And you were just gone and gone, gone and gone
In silence screams, and while it streams
I never dreamed of this

This love is good
This love is bad
This love is a life back from the dead
These hands had to let them go free
And this love came back to me

Tossing, turning, struggle through the night for someone new
And we're like a ghost, on and on, on and on
Lense in, burning, too good in the mind only you
But you're still gone, gone, gone,
Been losing grip, oh, sinking ships
You showed up, just in time

This love is good
This love is bad
This love is a life back from the dead
These hands had to let them go free
And this love came back to me

This love bet is pulling a mark
This love is growing in dark
These hands had to let them go free
And this love came back to me

You're killing my chi
The roast you live
Your smile my ghost
I failed to release
And you're young, just to run
Come better to watch me

This love is good
This love is bad
This love is a life back from the dead
These hands had to let them go free
And this love came back to me

This love bet is pulling a mark
This love is growing in dark
These hands had to let them go free
And this love came back to me
Penutup