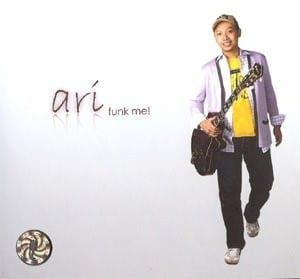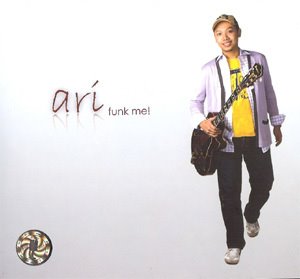 Lirik "Let Me" dari Ari ini dipublikasikan pada tanggal 10 Februari 2012 (10 tahun yang lalu).
Lagu ini ada di dalam album Funk Me.
Berikut cuplikan syair nyanyian / teks dari lagunya: " i know it's not a dreamer's paradise so close your eyes and hold me tight / let it bound until the end of time i just wanna get this straight / with you and only you let me hear you saying I do / let me hear it coming out from your heart / it feels so good, it feels so right now tell me are you ready".
Single lainnya dari Ari di antaranya Kupasrahkan Segalanya, Aku Sangat Mencintaimu, Bawaku Pergi Dari Pacarku (feat. Karin), Harapku, dan Jika.
Lirik Lagu Let Me
let me take you in my arms
i'm gonna show you places that you'll love
i know it may not look so great
i know it's not a dreamer's paradise

so close your eyes and hold me tight
because there never will be turning back
let our love become as one
let it bound until the end of time

i just wanna get this straight
i really want for you to know
that I wanna make it last

i'd like to share my rest of life
my love and all that I can give
with you and only you

let me hear you saying I do
let me hear it coming out from your heart
let me know you're saying I do
let me know I'm gonna spend eternity
making love to you each night and day

each night and day making love to you
it feels so good, it feels so right

now tell me are you ready now
to go reveal the future of our live
together you and I will be
sharing sadness laughter happily

let me say it right out loud
let me make it clear for you
i'm gonna make it last

you're the one I wanna take
along the journey I wanna make
so will you, will you be mine

let me hear you saying I do
let me hear it coming out from your heart
let me know you're saying I do
let me know I'm gonna spend eternity
making love to you each night and day

each night and day making love to you
it feels so good, it feels so right
together happily we make our family
and raise our child

let me hear you saying I do
let me hear it coming out from your heart
let me know you're saying I do
let me know I'm gonna spend eternity
making love to you

let me hear you saying I do
let me hear it coming out from your heart
let me know you're saying I do

let me hear you saying I do
let me hear it coming out from your heart
let me know you're saying I do

let me hear you saying I do
let me hear it coming out from your heart
let me know you're saying I do
Penutup